Central to all communications, business phone systems have the power to make or break the customer experience. For this reason, choosing a phone system that leverages a full suite of accessible features is imperative to maximize the user experience and guarantee satisfied and enthusiastic customer engagements. 
Choosing Business Phone Systems 
In a sea of available technology, teams may find it challenging to navigate to the correct choice for a hosted phone system. Prioritizing what is most important for their business type, size, team structure, and customer base is necessary to choose a phone system that can scale to the needs of customer expectations. 
Maximizing Customer Experience
While varying in types and performance, hosted phone systems have universal benefits that amplify the business user experience and maximize the output of service to customers. These hosted phone systems can improve your overall business outputs in the following ways:
1. Streamline Team Workflows
A team engaged internally will be ready to take on customer demands and challenges. Businesses can leverage their hosted phone systems to maximize the customer experience by elevating the response times.
2. Improve Response Times
A happy customer is a customer that feels seen and heard. Business phone systems improve customer experience by increasing the capacity of smaller teams to take on large-scale projects.
The popular customer retention platform Khoros released a recent study on the most critical customer service trends in 2023. This study concluded that response times lead to customer experience status outlooks in 2023. The report stated that "almost two-thirds" of surveyed adults in the United States feel that valuing their time is the best thing a brand can do to satisfy their expectations.  
3. Increase Professionalism
Hosted phone systems have vital features that focus on improving professionalism. Tools such as virtual receptionist service, call queues, and auto attendants improve the professional establishment of a business, increasing the overall customer confidence in the company's competency. A recent study by Inovca(2022) found that call features, such as an automated call-back feature, increase a company's trustworthiness.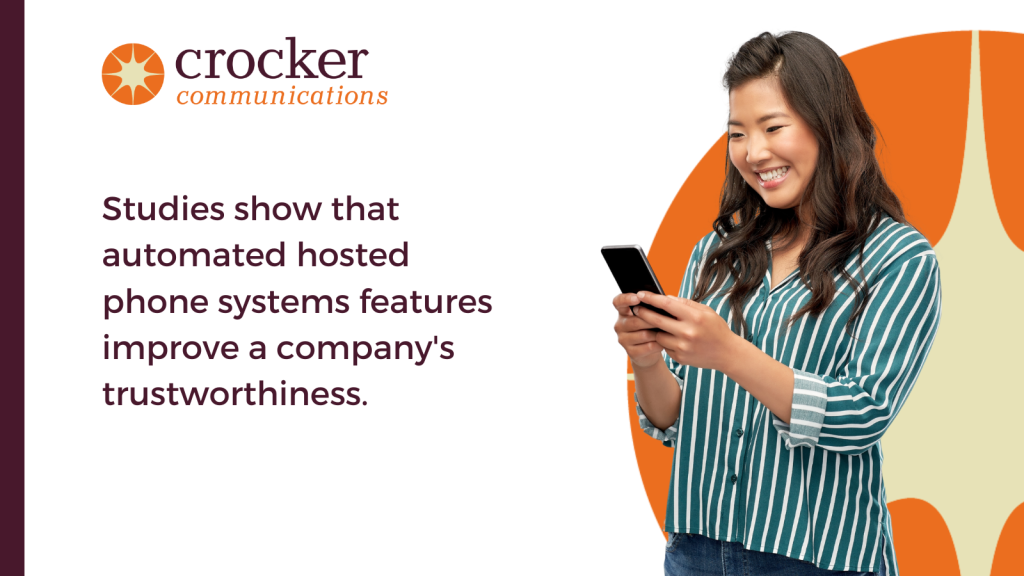 4. Provide Actions and Answers
When reviewing its Watson X AI assistant, IBM researched the needs and wants of customers from call centers and discovered that, beyond direct communications, customers want actions and answers. The research found that, while no customer enjoys contacting customer support, those who do have to reach out to support centers prefer a faster, personalized experience. 
Reports from Forbes published in 2021 found that hosted phone systems improve the actionability of teams by helping teams to integrate their work apps directly with communications functions, performing customer requests in real time.
5. Customer Retention
Khoros published findings from a recent study stating that "83 percent" of customers feel "more loyal" to a brand that prioritizes communication. The Khoros study likewise found that "43 percent" of customers are more likely to purchase from a company they had good customer experiences with. Its role in ensuring the increased longevity of customer relationships and a propensity to drive new sales makes customer experience teams integral members of the core company function. These teams require communications tools that scale to their needs to ensure they perform to a standard that promotes enduring customer engagement.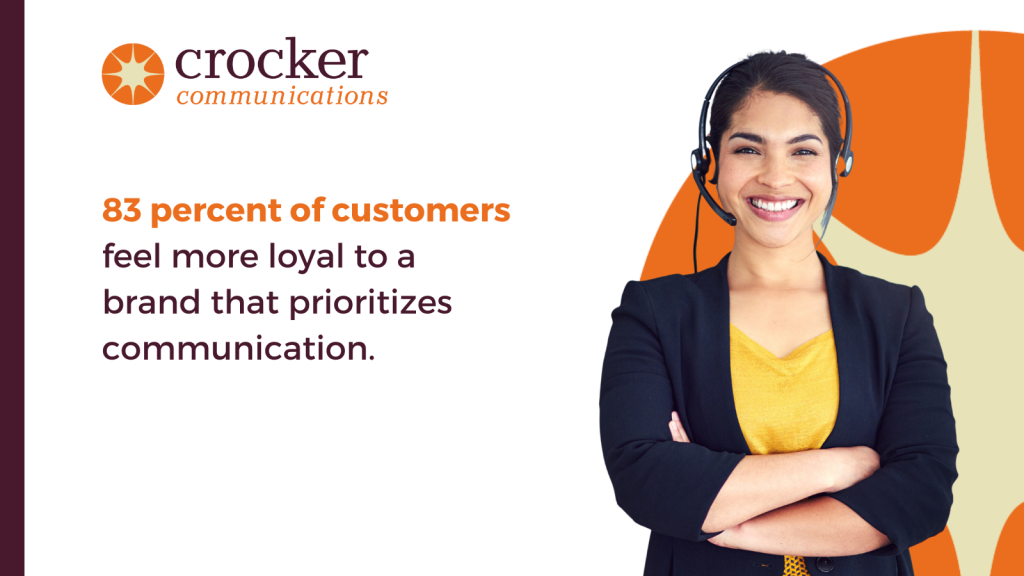 By optimizing business phone systems, a brand is taking significant strides to boost the overall customer retention rate of the business. As brands invest in the overall quality of customer experience, and as they communicate these efforts, customers will feel seen, heard, and understood.
Key Takeaways
A hosted business phone system can transform a company's overall customer experience and ensure that client relations are constantly improving. These systems drive the scale of a company's growth at all levels, ensuring that teams are top performers and customer expectations for actionable and rapid responses to inquiries are met.
Increase Your Customer Experience with the Assistance of Crocker Communications
Crocker Communications is wired to help our clients achieve peak optimal business communications. Contact us today to learn more about elevating your hosted phone systems with Crocker's complete suite of business phone system tools and advancing exceptional performance for your team.